refurbishment & alteration
Typically we provide working drawings, details and calculations for building extensions, loft conversions and all types of structural refurbishment works. We work from architect's drawings or direct from client instructions.
An initial visit to the property is undertaken to investigate the existing structural arrangement and then drawings, calculations and specifications are provided for the purpose of obtaining tender prices and Building Regulations approval. Where requested we carry out inspections of building work in progress on site. See Gallery pages 2, 6, 7 & 9.
New build development
New build developments range from private houses to multi-storey blocks. We work closely with the design team to ensure the structure is compatible with the architectural and mechanical requirements as well as being the most economically designed. We understand the importance of preventing structure from intruding into usable space and strive for solutions that are elegant from both the structural and architectural perspective. See Gallery pages 1 & 3.
reports and defects
We undertake surveys and reports relating to a wide variety of structural defects, the most common of which being movement due to subsidence. We visit the property to carry out a visual inspection and provide a report identifying the cause of the movement. If required we can make recommendations for the necessary remedial work.

Surveys and reports

Working drawings and calculations
commercial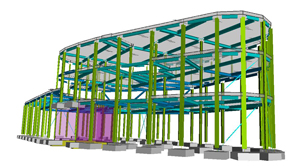 Commercial
We provide feasibility studies, scheme designs and reports for tentative proposals and budget costing purposes. See Gallery pages 4, 5 & 8.
basement creation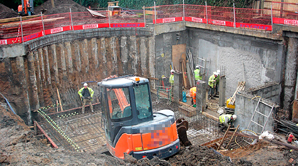 basement creation
We organise specialist ground investigations to enable the development of economic and practical solutions. We design the necessary underpinning or piled retaining walls, including reinforcement drawings, details, schedules and specifications. See Gallery page 3.
Specialist design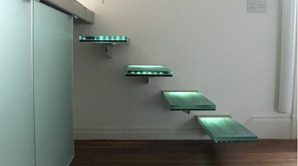 specialist design - cantilever stairs
We offer specialist structural engineering design for unusual and personal architectural requirements. See Gallery page 7.